TMJ - TMD Specialist Office – Plano, TX
Why Choose Orofacial Pain Associates?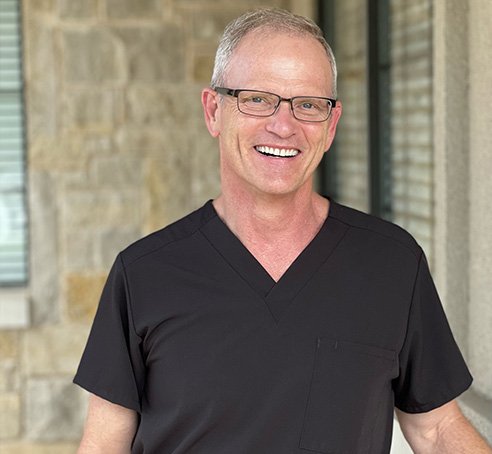 Our practice is specifically dedicated to the evaluation and management of orofacial pain disorders, which include all stages of temporomandibular joint disorders (TMD), all classes of headaches, neuropathic pain, sleep disorders, and musculoskeletal, vascular, and intraoral pain disorders of the hard and soft tissues. Because of the complex nature of these disorders, it is important to be able to differentiate the origin of your pain. Orofacial pain may involve the eyes, ears, nose, throat, salivary glands, and blood vessels, or it may mimic other serious medical conditions. A good example is that 42% of patients with cluster headaches have received unnecessary dental treatment due to misdiagnosis.*
It is my hope that you will find the information you are seeking within the pages of this website. I have included what you can expect during your initial exam as well as our treatment options, our location, and a map. For your convenience, you'll also find forms that you can download and fill out, an explanation of specific terms, as well as an introduction of my qualifications and a Curriculum Vitae outlining my publications and research. In the event that I have not answered your specific questions, or to schedule an appointment, please contact my office.
Our Philosophy
To provide a thorough "Differential Diagnosis," conservative treatment plan, expectation of treatment, prognosis, and consultation to educate you, the patient, to manage your disorder independently with as little invasive treatment as possible. By utilizing a "Multidisciplinary" approach and a "Biopsychosocial" model, I provide a comprehensive management protocol.
Our Mission
To enable our patients to develop multiple skills to manage their pain with a conservative, non-invasive approach that ultimately decreases pain and improves function while also involving the patient as an integral part of the team.
Please be advised that this website is for information only and is not intended as diagnostic or to be used for treatment purposes. Please seek a professional diagnosis and/or find a doctor for treatment.
*Reference: Bittar G., Graff-Rafford SB. A retrospective study of patients with cluster headache. Oral Med Oral Surg Oral Pathol 1992;73:519525.