Diagnosing TMD – Plano, TX
Getting to The Root of Your Pain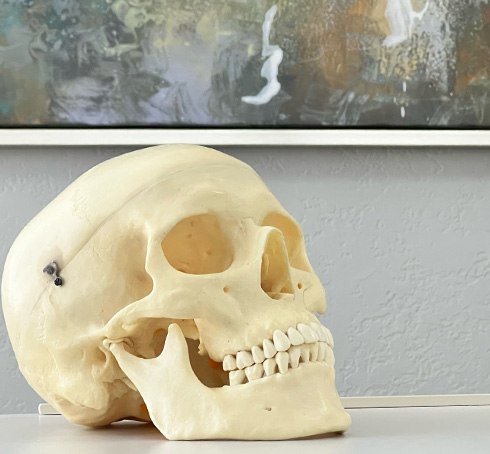 Temporomandibular joint disorder, or TMD, is one of the most common yet underdiagnosed causes of jaw, head, neck, and ear pain. Because it can create so many different symptoms, diagnosing it can be quite tricky if the doctor doesn't have the right experience, but thankfully, the expertise you need can be found right here at Orofacial Pain Associates. Dr. Spencer has been a leading authority in diagnosing and treating TMD for decades, and if you need help to make your chronic pain stop, he is ready to provide it. To learn more or schedule a consultation, contact us today.
Why Choose Orofacial Pain Associates for Diagnosing TMD?
All Digital Impressions for Extremely Precise Diagnostics
Led by a Doctor Who is a Leading TMD Expert
Treatment Plans Specially-Designed for Each Patient
How TMD Is Diagnosed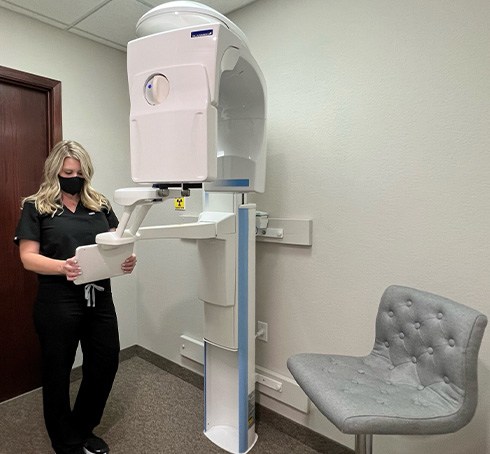 There are four main methods we use to figure out whether or not a patient is suffering from a TMD:
Patient Input: We have the patient discuss their symptoms and tell us about their experience. How long has the pain been around, has anything helped it in the past, has it been treated before, how effectively, etc.
Visual Exam: Our team tests the mobility of the jaw and looks for other signs that a TMD might be present, such as worn down teeth due to unconscious grinding during sleep.
X-Rays: Radiographs are taken of the joint so we can see if there is any damage or wear on the muscles, bones, or cartilage.
Digital Impressions: A digital impression is taken of the bite so we can see how the orientation of the teeth relates to the resting position of the jaw joint.
With all of this information, we can determine if the jaw joint is causing a patient's pain. If it is, we can then recommend the appropriate treatment that will address the TMD and reduce or eliminate the associated discomfort.