Ear & Neck Pain – Plano, TX
How We Can Help with Chronic Ear & Neck Pain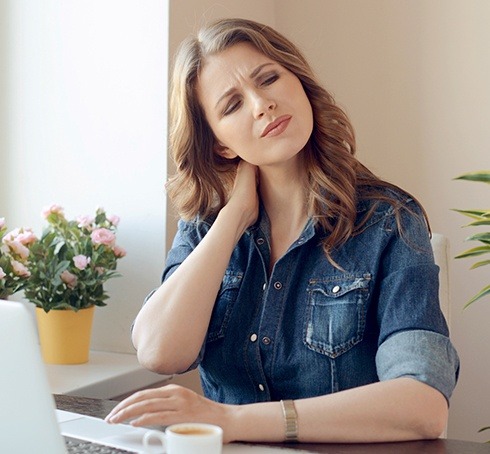 Millions of Americans are dealing with persistent earaches and neck pain right now, and while these might seem like two very different parts of the body, they can actually have the same cause: TMD, or temporomandibular joint disorder. This condition affects the jaw joint and can easily lead to ear pain and neck pain that can last for several years and even be debilitating for some. Thankfully, at Orofacial Pain Associates, we know how to determine the cause of this pain and treat it so it goes away and stays away.
Why Choose Orofacial Pain Associates for Ear & Neck Pain Treatment?
Doctor with 30+ Years of Experience Treating TMD
Non-Invasive Solutions for Chronic Ear & Neck Aches
Personalized Care for Every Patient
Ear Pain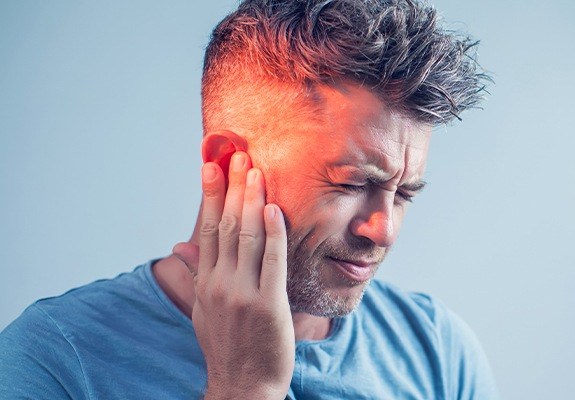 Other than infection or injury, a TMD is one of the primary causes of frequent ear pain. If you wiggle your jaw from side to side, you'll notice that the little hinges are right next to your ears. Strain or injury to the muscles, ligaments, or nerves in this joint can lead to soreness and pain within the ear as well. Unfortunately, most people end up treating their ears without seeing results because the actual issue starts in their jaw.
Neck Pain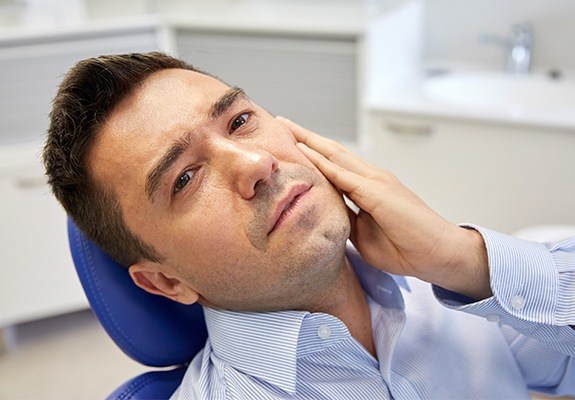 Your head, jaw, and neck might be considered separate, but they are all part of one big interconnected system of muscles, ligaments, and tendons above your shoulders. When they all work together, a person feels fine, but a problem in one sector can cause pain to appear in another. The muscle tension and stiffness associated with a TMD can often affect the neck as well, even if all the parts of the neck are operating perfectly. This is why many neck-focused treatments aren't able to deliver long-lasting relief, because rather than treating the source of the problem, only the symptoms are being addressed.
Can You Treat My Ear & Neck Pain?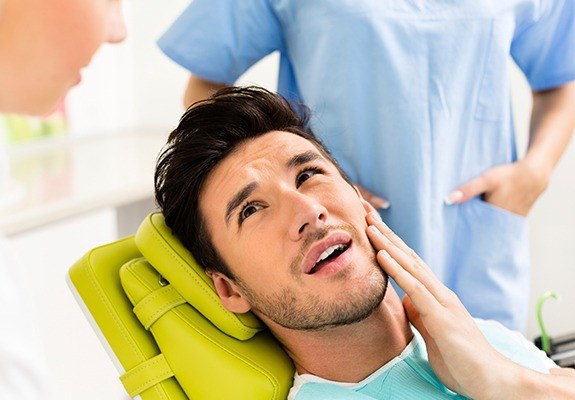 If your ear or neck pain is associated with a TMD, then yes, the team at Orofacial Pain Associates is more than capable of helping you. We can examine your jaw joint and the surrounding structures, figure out what is causing the problem, and then offer treatment options. We can prescribe medication to provide immediate relief, and then using a combination of physical therapy/a therapeutic mouthguard, we can help correct the TMD itself so the associated ear and neck pain is drastically reduced or completely eliminated.