Headaches & Migraines – Plano, TX
Make the Headaches & Migraines Stop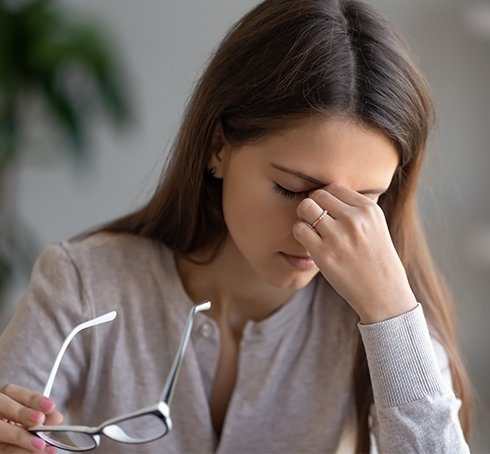 Nothing ruins your day faster than a headache or migraine, and unfortunately for many people, it's often one of the first things they experience in the morning. For others, they only pop up during moments of intense stress, but at the same time, some don't have a clue why their head seems to randomly start hurting and then stop. Are constant headaches or migraines preventing you from living your life and being a great parent, partner, or employee? If so, Orofacial Pain Associates can help you discover the source of your head pain and figure out the best ways to make it go away and stay gone. If you're ready to stop "toughing it out" or taking loads of medication, contact us today.
Why Choose Orofacial Pain Associates for Headaches & Migraine Relief?
Doctor with 3 Decades of Experience Stopping Headaches & Migraines
Advanced Technology Helps Us Find the Source of Pain
Variety of Non-Invasive Treatment Options Other than Medication
What Happens During a Headache or Migraine?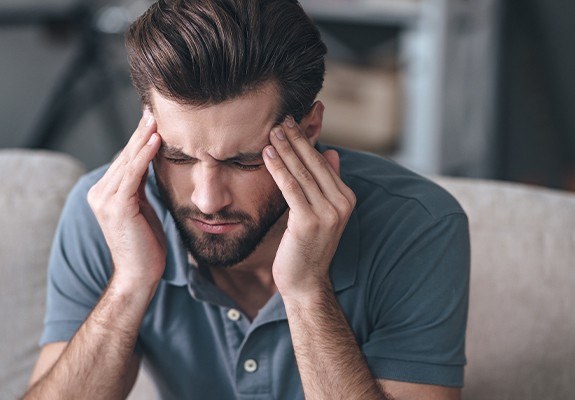 Not all headaches and migraines are the same. A person may experience a dull soreness all over their head, or a stabbing pain in just one particular part. The pain may start and then stop relatively quickly, or it can sometimes continue for days at a time along with symptoms like nausea, blurred vision, and sensitivity to light. In general, this kind of head pain is due to the nerves, muscles, and blood vessels in the head becoming overstimulated and creating a pain response.
When Should I Get Professional Treatment for My Headaches/Migraines?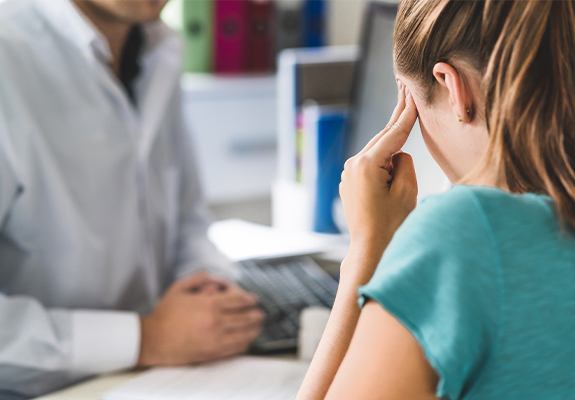 If your headaches/migraines are interfering with your life either at home or the office, it's definitely time to talk to a professional. Are you missing out on quality time with your family because your head hurts? Have you missed many days of work because of migraines? Do you begin to feel anxious when your head hurts because you don't know when it will stop? If so, then you should definitely seek out help from a qualified doctor.
Can You Help Stop My Headaches/Migraines?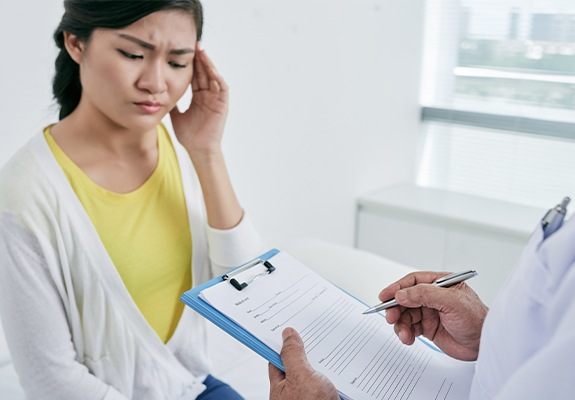 One common but underdiagnosed source of chronic head pain is TMD, or temporomandibular joint disorder. This refers to an imbalance in the temporomandibular joint, or TMJ, which is your jaw joint. This can lead to muscle pain in tension within the jaw that eventually affects the nearby muscles in the head, leading to persistent headaches and migraines.
At Orofacial Pain Associates, we're experts at diagnosing and treating this kind of problem using proven, non-invasive methods. If you haven't been checked for TMD before and experience headaches/migraines at least a few times a month, be sure to contact our office for a consultation.